Books About Animals


Photo © Amish Karanjit
Margarita with her search and rescue dogs, Chance (yellow Lab) and Maggi (Aussie/heeler cross). This picture was taken for her upcoming paperback issue of Because of Shoe and Other Dog Stories.
Orangutanka: A Story in Poems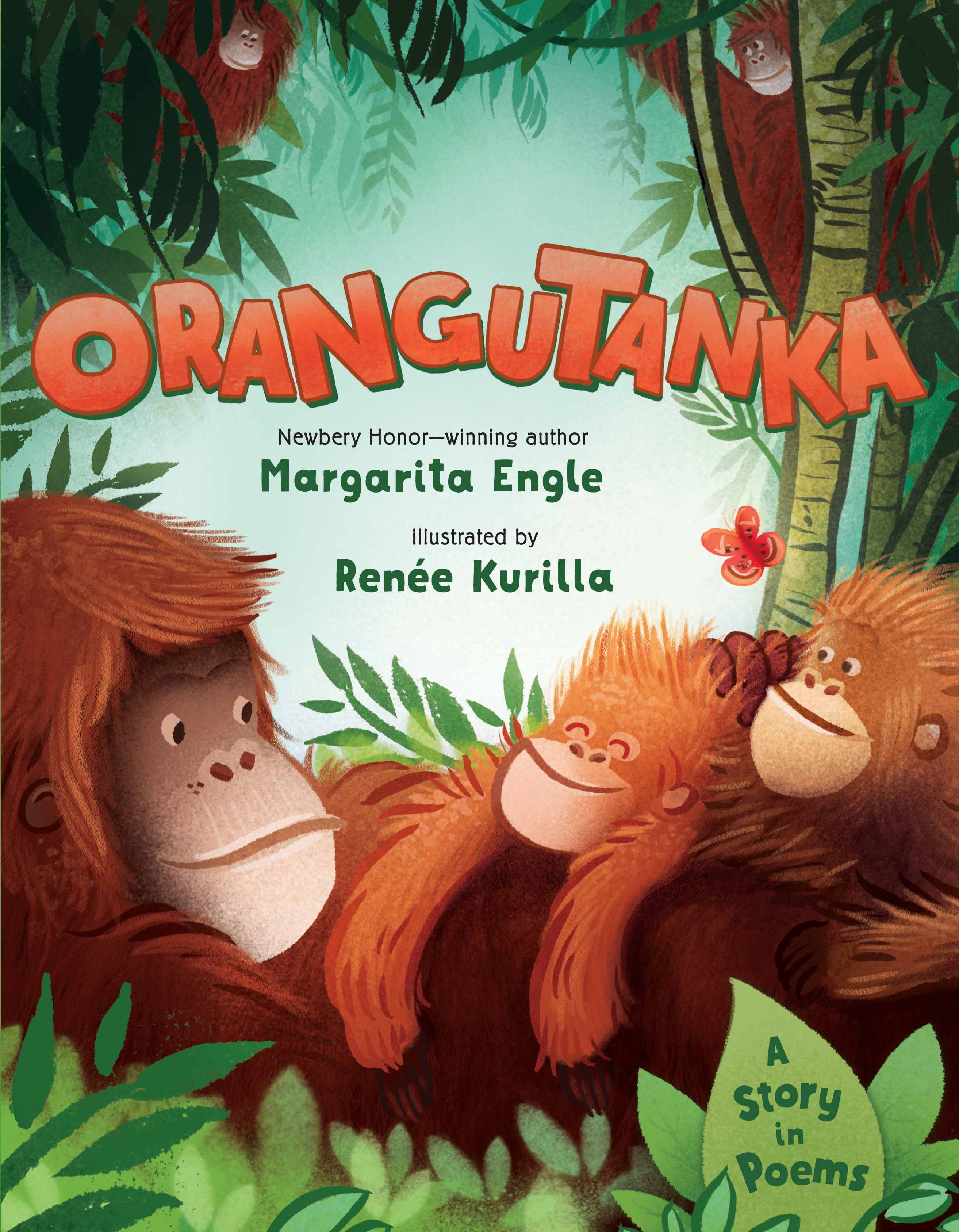 Margarita's new picture book that will be released in March 2015, tells an exuberant orangutan celebration written in bold poems in the tanka style.
This book was inspired by her visit to a wildlife refuge in the Malaysian part of Borneo. A portion of royalties will go to the Orangutan Legacy Forest on the Indonesian side of Borneo.
Book trailer for Orangutanka by Margarita Engle, illustrated by Renee Kurilla
Honors:
2015 Cybils Award Nominee
Booklist review here
Tiny Rabbit's Big Wish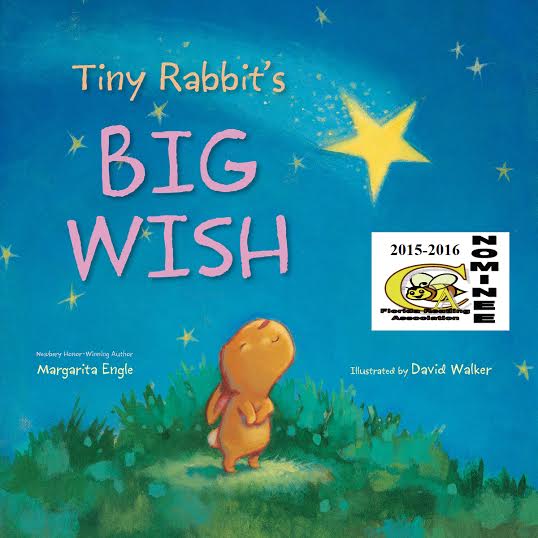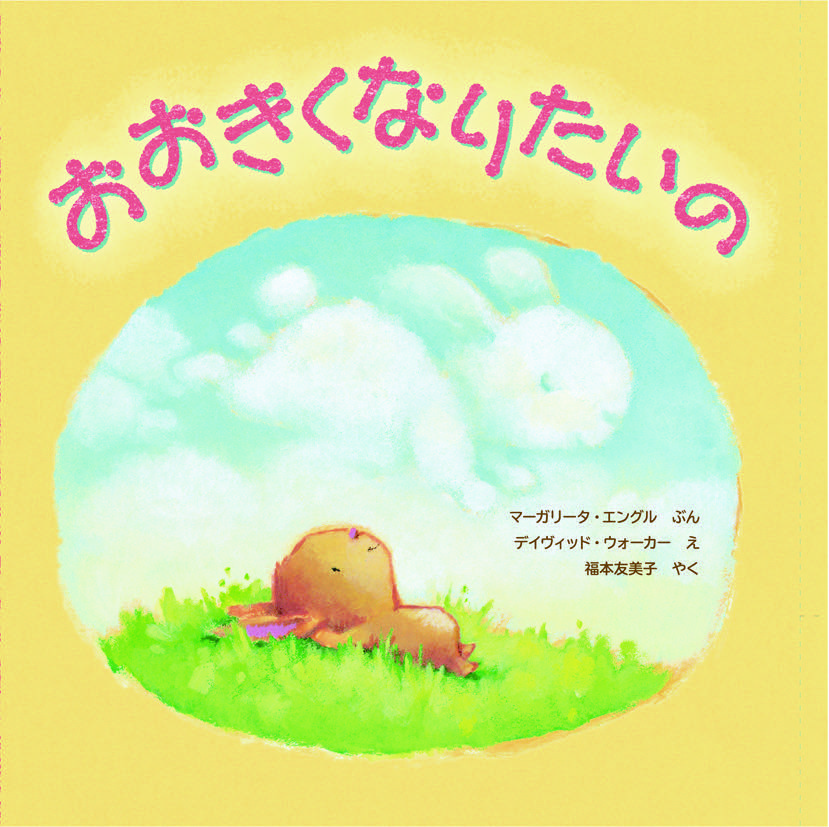 Margarita's new animal-themed picture book for young children was released in March 2014 by Harcourt. The Japanese edtion of the book is published by Iwasaki.
The official book trailer for Tiny Rabbit's Big Wish
Honors:
When You Wander
A Search-and-Rescue Dog Story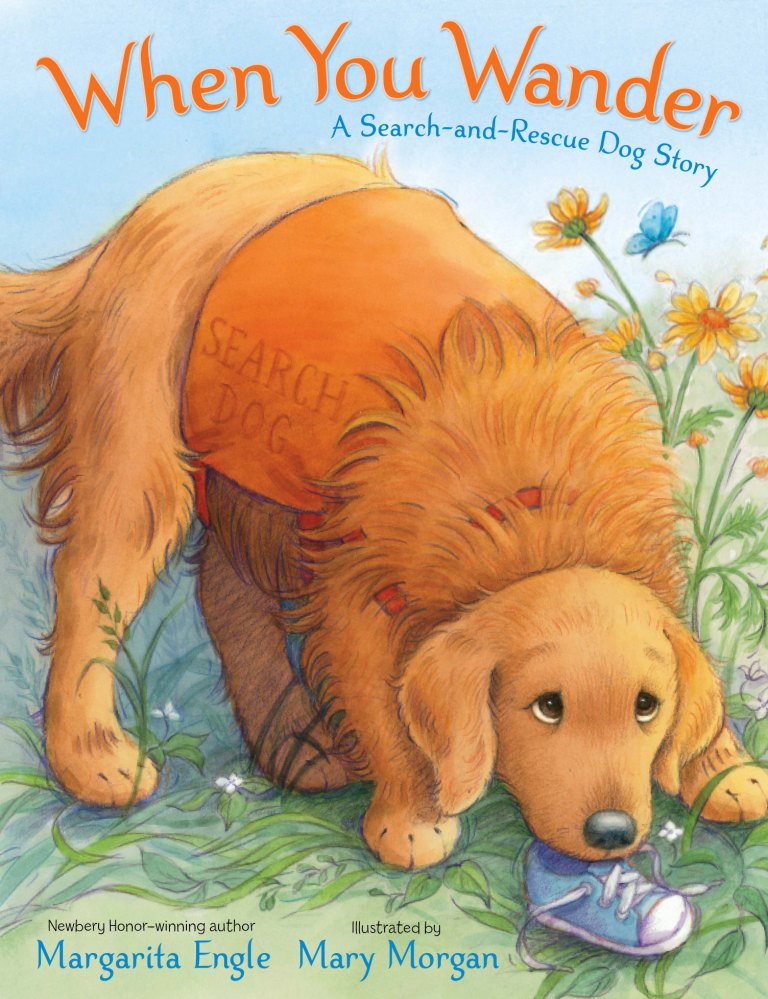 Margarita's new dog-themed picture book for young children is available in stores now.
This cozy story gently teaches children what to do if they lose their way, and reassures them that a search-and-rescue dog can find them wherever they are. And once a child is found, the dog will bring people to make sure that everyone gets home safe and sound.
Full of interesting facts about search-and-rescue dogs and tips for young children in case they get lost, When You Wander is a fascinating peek into the world of these amazing dogs and the children they save.
Click here to order a copy of the book.
Mountain Dog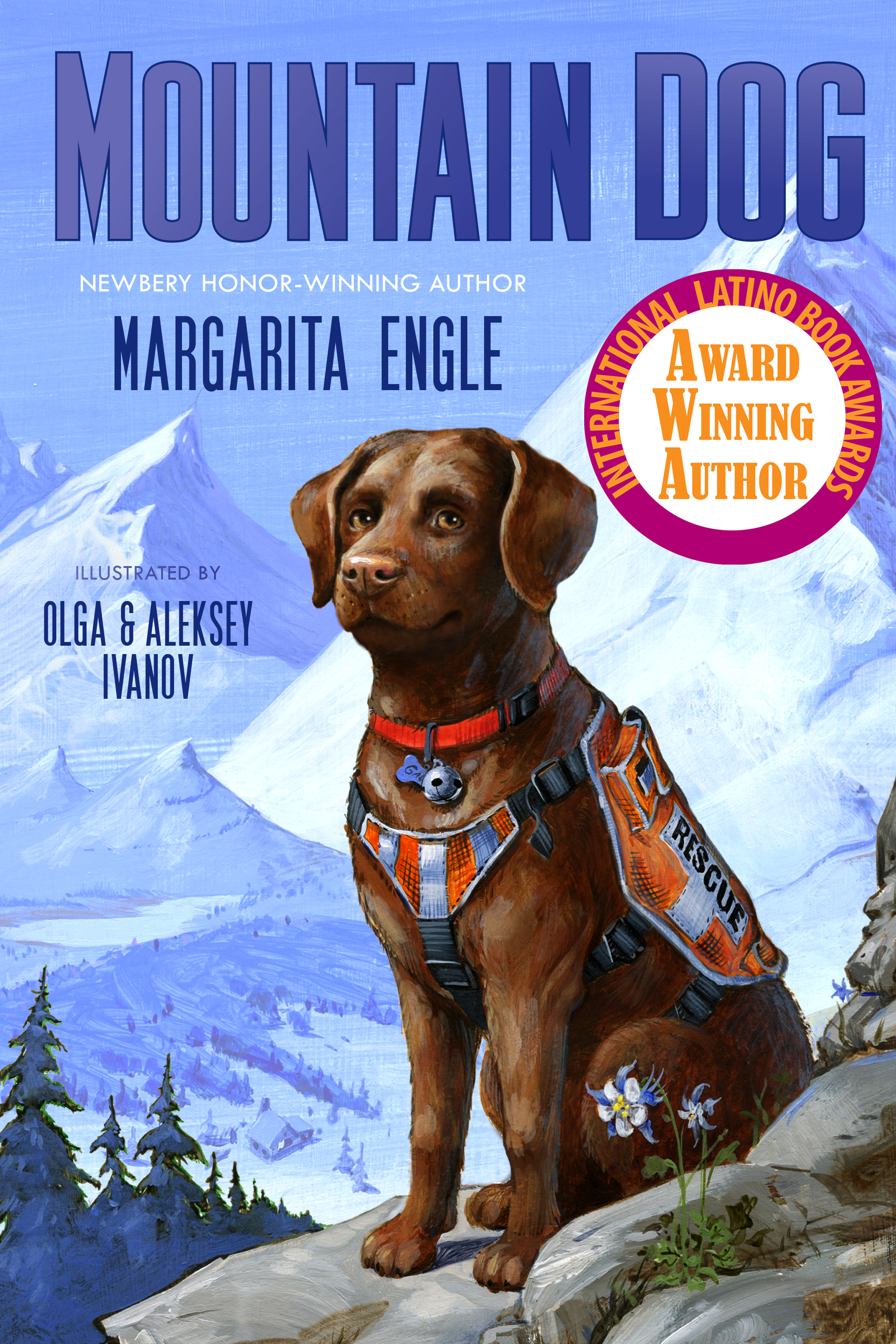 Margarita's new dog-themed chapter book in verse for 8 to 12 year old readers, is available in stores now. It is an expanded version of Margarita's Trail Magic story in the Because of Shoe anthology.
When Tony's mother is sent to jail, he is sent to stay with a great uncle he has never met in Sierra Nevada. It is a daunting move—Tony's new world bears no semblance to his previous one. But slowly, against a remote and remarkable backdrop, the scars from Tony's troubled past begin to heal.
With his Tió and a search-and-rescue dog named Gabe by his side, he learns how to track wild animals, is welcomed to the Cowboy Church, and makes new friends at the Mountain School. Most importantly though, it is through Gabe that Tony discovers unconditional love for the first time, in Mountain Dog by Margarita Engle.
The official book trailer for Mountain Dog
Honors:
NYC Reads 365 Fifth Grade Reading List
South Carolina Book Award Nominee
Virginia Reader's Choice List
Texas Bluebonnet Award Master List, 2015-2016
Americas Latino Book Award by the Americas Latino Eco-Festival
Bank Street Best Children's Books of the Year 2014 for 9-12, Adventures and Mystery category
Junior Library Guild Selection
Winner of the Mock Newbery Award at Sunrise Elementary School, Aurora, CO
Mountain Dog has been named a 2014 -2015 Georgia Book Award Nominee.
Winner of the Mock Newbery Award at Mount Kisco Elementary School in Mt. Kisco, NY
Cybils Award 2013 nominee for Middle Grade Fiction
Parent's Choice Award Silver Honor in Fiction
Kirkus Best Book of the Year for 2013
The official book trailer for Mountain Dog